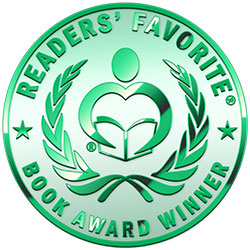 Reviewed by Lit Amri for Readers' Favorite
No thanks to the military, the world became apocalyptic after an outbreak of Necro-Rabies, a neurotropic virus that turns people into zombies or 'Cujos'. Twenty-one-year-old Rhonda Driscoll is a former hairstylist turned soldier and one of the few hundreds of survivors who take shelter at Fort Rocky Military Base, better known as Camp Deadnut. During a mission in her old hometown of Levendale, she encounters her undead fiance and soulmate, Brad Savini, and brings him back to base, much to Colonel Kenneth Driscoll's dismay. Rhonda's father hated Brad when he was alive; he hates him even more now that he's a Cujo. Can true love prevail in a dead, largely zombified world?

With deadpan names like Camp Deadnut and Cujo, how could I not read Jeremy Wagner's Rabid Heart for wit? Of course, there are some disturbing, gory and frightening moments, especially when it comes to unsavory characters that the protagonist has to face. However, wit does encapsulate the tone of the story without being overwhelming. The narrative is easily engaging and vivid. When Rhonda escapes from the base with Cujo-Brad in a Humvee, with AC/DC songs for their dangerous road trip, I couldn't help but root for the odd couple. Rhonda personifies true love despite her mistakes. Along the way, they meet young Tyler and Ellen, adorable siblings who take care of Rhonda as much as she takes care of them. "Love is like zombies... it never dies". I liked Wagner's spin on The Walking Dead theme. The characters are memorable and the fast-paced plot is well thought out. The story concludes with a bittersweet but fitting ending. Overall, this zombie adventure is witty, thrilling and has heart.