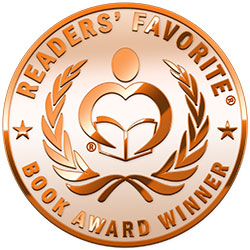 Reviewed by Francine Zane for Readers' Favorite
Tiffany Brooks starts off The Shifting Reality Collection with Reality Gold. Reality Gold features Riley Ozaki, a high school student whose poorly thought out editorial goes viral and makes her a social outcast. To redeem herself, she joins a popular reality show that turns into an all-out treasure hunt, and if that is not enough to grab the reader's attention ... the island setting is cursed!

This young adult adventure is filled with all the mystery, suspense, backstabbing, romance, and personality clashes that one would expect in a reality show. Combine that with the thrill of an honest-to-goodness treasure hunt and Tiffany Brooks' Reality Gold is a surefire winner. The diverse cast of characters gives everyone someone to root for, and the thrill of a treasure hunt makes for a page-turning read.

Brooks has a dynamic grasp of the English language. She created a large cast of characters, but does a professional job of distinguishing the key players so they are easily identifiable and complete with unique backstories, some of which are as interesting as the main story. This island adventure is filled with enough detail to delight all the senses while the dialogue and character interaction feel real to a group of strangers placed in unfamiliar and sometimes dangerous situations. If Reality Gold is a fair representation of the rest of The Shifting Reality Collection, the series is certainly worth awaiting. I predict teens and adults of all ages will find Reality Gold a worthy addition to their personal libraries. I know I do.