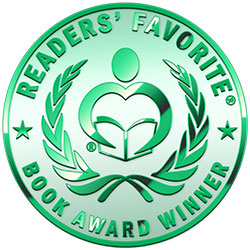 Reviewed by Jamie Michele for Readers' Favorite
Reclaim the Rebel: 12 Rebellious Acts to Achieve Unconditional Love for Your Body by Lizzy Cangro is a self-help guide that eschews the messages women have had pounded into their heads their entire lives. Cangro reaches deeply into the female psyche and pulls out all the mental and emotional barriers that keep us from loving our physical selves. The book is broken down into its twelve promised acts, each of which is structured by a unique format. These include a brief overview of the act, the illusion of false ideologies that necessitate a rebellious act, the rebellious act itself, the exercise to implement the act, the battle that will likely rear its ugly head along the way, and a summary of what the act is at its conclusion for quick reference when we need it.

While reading Reclaim the Rebel, I was kind of looking around the room to find Lizzy Cangro. It was as if she knew me so well that she had to be hiding in a closet, spying on me. Lizzy? Are you there? When she was nowhere to be found amongst my one-size-too-small dresses that still had tags, bought in anticipation of losing that bit of extra weight so they would fit, I redirected my attention to what Cangro had to say. This was not a difficult task as the book is styled for ease of reading and the writing is so clean and well-executed, one might feel it is a conversation with a friend and not really a book. The most touching of the twelve to me is called Trust Your Gut. Cangro shares her battle with anorexia and the loss of control in a hospitalization. The advice she received was everywhere. The act when it comes to feeding our body is simple: tune out the chatter and listen to your body. Craving carbs? Have some. Stop dieting. Start rebelling. This is an excellent book that will certainly resonate with those lucky enough to read it.