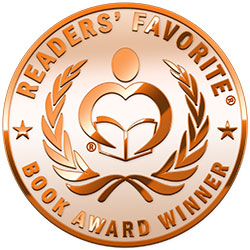 Reviewed by Mamta Madhavan for Readers' Favorite
Relax Creatively: Fabric Painting by Margot Krekeler is an excellent guide to fabric painting which gives good access to the techniques involved in fabric painting. Fabric painting is very creative and relaxing and the book has all the information for a beginner to get started. The book helps one to access the craft of fabric painting quickly and easily, and by the time one finishes reading the book they will know if fabric painting is their thing. Fabric painting is good for relaxation and the book will encourage and motivate everyone to try out their hand at this craft.

What makes the book interesting and engaging is that the tips are simple and easy to start fabric painting immediately. The book not only gives fast and easy access to the craft of fabric painting, but also gives a good understanding of its usefulness as a creative and relaxing activity. Part two of the book answers the questions that come up while practicing fabric painting. There are a lot of images in the book that give readers ideas on how to make perfect gifts for their loved ones. It is a book for all those who want to make fabric painting their relaxation and the author handles the topic patiently and step by step, making it easy for readers to understand and try their hand at fabric painting. I like the way the author has presented the topic and it is a great book for beginners.