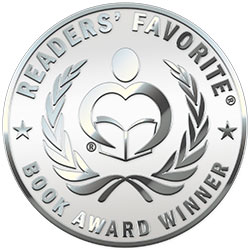 Reviewed by Amy Raines for Readers' Favorite
Renegade Women in Film & TV, written by Elizabeth Weitzman and illustrated by Austen Claire Clements, shares the history of women in television that paved the way for women today. Possibly one of the most important female roles in studio comedy, discover the life of Alice Guy-Blanche who started her career as a secretary at a camera company to then founding Solax Studios. Guy-Blanche set the pace in screen comedy for the generations of women who didn't conform to what the expected behavior of a modern woman should be. Don't forget Helen Gibson who is credited as the first stuntwoman of Hollywood. She did her stunts the hard way while others after her used padding, wires, and cables to help them in their stunts. Mae West, the woman who was loved for being bad, recognized that she was the first liberated woman and wrote it into her scripts. With women in cinema owing the first family sitcom to the ever-comedic Gertrude Berg, it's no wonder women like Lucille Ball followed in her footsteps.

I loved all the information about the history of women in cinematic television in Renegade Women in Film & TV by Elizabeth Weitzman. I honestly never knew that Alla Nazimova was a trailblazer of female sexuality on and off the big screen. I love that Weitzman put Lois Weber in this book and her history of discussing topics that were illegal in public during her time like abortion and birth control. The illustrations by Austen Claire Clements are absolutely amazing as they portray the amazing women Weitzman is discussing. I recommend this book to anyone with a passion for history, cinema, theater and anyone else who just wants to know who influenced some of the most famous personalities on TV today.