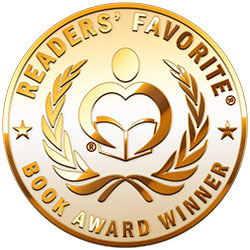 Reviewed by K.C. Finn for Readers' Favorite
Return to Sender is a work of contemporary romance penned by author Jennifer Peel and forms the first novel of the Pine Falls series. In this introductory installment to the collection, we meet protagonist Ariana Stanton, whose views on life, men, and romance have been very poorly colored by her current life experiences. All she gets from her absent father is one mysterious letter per year; she has an ex-fiancé who abandoned her for another woman, and so she lets Jonah Adkinson go before he can abandon her too. But nine years later, Jonah returns with a determination to prove her wrong and be the one who stays and changes her mind on love.

Author Jennifer Peel presents a realistic and emotive drama where the romance is anything but perfect, yet it still leaves you with all those dramatic and intensely uplifting feelings that all good romance novels do. I liked the presentation of the reluctant and somewhat cynical Ariana, who has a good head on her shoulders and is highly relatable in her quest for self-preservation. Jonah is an excellent foil against this attitude, and so the two come together with well-written dialogue and well thought out back-stories which aid in their mutual discovery of what they can be if they only try together. This results in a beautiful story told with real emotion, and the side plot of Ariana's father's letters is also highly satisfying and relevant. I would certainly recommend Return to Sender to realistic romance fans everywhere.