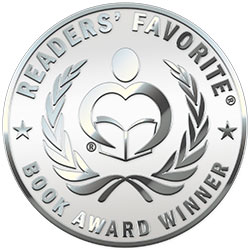 Reviewed by Romuald Dzemo for Readers' Favorite
Revenge and Retribution by Anna Belfrage is the sixth book in The Graham Saga, a cleverly executed story of Alexandra Lind and her husband in her journey back to a turbulent period in history. Back in 1684, Alex and her husband are hemmed in with life-threatening challenges from all sides. She is accused of witchcraft and the worst form of punishment may await her; she loses her son to an unforgiving adversary; and Philip Burley, an arch enemy of hers desires nothing but to lay his cruel hands on her. With the support of Graham, her 17th century Scottish husband, she manages to overcome unimaginable and life-threatening moments of trial, but will she survive the next blow? This is a tale of loss, intense suffering, love and redemption, but it is also a story about settling scores.

A story well embellished with historical elements and a creative imagination, Revenge and Retribution will be a sweet delight for fans of a variety of genres. The plot is cleverly knitted together, the conflict multilayered and intense, the action furiously fast, leaving readers to follow their heroes with throbbing hearts. Belfrage has the uncanny gift of seamlessly weaving together so much information into one little book and still keeping it focused and highly entertaining. The author has a gift of plot and characterization, gorgeous writing that is as poetic as it is expressive, and it is interesting to see how she combines her prose with the rare gift of plot-driven dialogue to lead the pace in this spellbinding work. The characters are so compelling and well-sculpted that they will leave no reader indifferent.