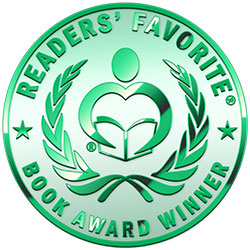 Reviewed by Jamie Michele for Readers' Favorite
Rhyker's Key by M.C. Solaris is a paranormal romance and book two in Orion's Order series, preceded by book one, Calypso's Heart. Solaris uses each book to home in on a particular pairing and this installment follows sexy human-jaguar shapeshifter Rhyker and the tender healer, Keena. Rhyker and Keena each have some serious baggage to their backstory and the rollout of its impact is steady, particularly where Keena is concerned. The chemistry is insane and the sexual tension can be sliced through with a tattooed claw, but Keena clings to secret past trauma despite her own nature to release it for others. Rhyker seems like the dark to Keena's light but that just isn't him. The dynamic becomes even more convoluted when, just as their romance begins to blossom, a spanner or two get thrown into the works with a force that only a gifted supernatural author can create.

First things first, I did not read Calypso's Heart but am working to rectify this tragic truth immediately, because M.C. Solaris is an up-and-coming series goliath and Rhyker's Key is proof of this. The sizzle. Holy mother of all things hot, there is incredible sizzle. I love that Rhyker is brother to the pack's alpha and I'm not sure I can think of a sexier shape-shift combo than man to jaguar. Rhyker is everything we ask for in this genre with regard to the electric male protagonist, and while Keena's extreme sensitivity might otherwise come off as tropey, Solaris nails it with a believable reason that I didn't just accept, I believed. There is what appears to be a character romance crossover from the first book but the bad boy in this bad boy reads perfectly independently and ends without the dreaded cliff-hanger. There's a segue with a new romantic power couple to come and, thankfully, we don't have to wait for it. I couldn't be happier to see that book three, Deacon's Star, is already out.