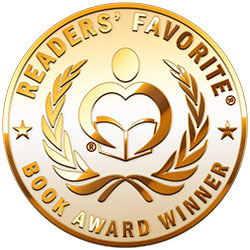 Reviewed by Jack Magnus for Readers' Favorite
Riding Standing Up: A Memoir is an autobiography written by Sparrow Spaulding. Sparrow's earliest memories were idyllic ones centering around a picture-perfect family with an adoring dad and a mom who was patient, loving and fun. But things changed and much too quickly. Her dad left, taking her little brother with him, and then he kidnapped her one morning, while she and her mom were on a doughnut run in town. Sparrow's last vision of her mom was of her looking broken and twisted on the pavement and screaming. She and her dad drove to his mother's trailer home in upstate New York, a terrifying trip that lasted, it seemed, forever. Nana was scary, with a stiff face that never seemed to smile even if a smile ever found itself on her painted red lips. Sparrow's mom and dad had been from different worlds, and when they parted Sparrow's perfect world seemed to end. Later on, her mom would explain that the breakup had happened because of his infidelities, something she could never forgive or get over.

Sparrow Spaulding's autobiography, Riding Standing Up: A Memoir, reads like the most enthralling fictional account you've ever read and there's a very good reason for it. No, it's not that this is really fiction, rather it's that Spaulding is an extremely gifted writer. That said, I did have to check for myself several times while reading Riding Standing Up, that this was, indeed, a memoir. Spaulding speaks with a wry detachment that works perfectly with her story. I would think to myself, what a great character Sparrow is, and then remind myself that she is also the author. How confusing and yet how incredibly awesome is that? I especially loved those parts of the story where Frank, her mom's first love, comes to live with them and found the passages about the bikes to be memorable and moving. If you enjoy memoirs, you'll have a marvelous time reading this exceptionally good one. If you prefer fiction, try it anyway. This memoir may have you rethinking your preferences, and, yes, it's that good. Riding Standing Up: A Memoir is most highly recommended.