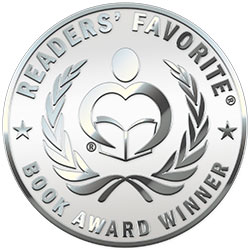 Reviewed by Melinda Hills for Readers' Favorite
The peace of Oldenglen is threatened once again and the power of the Gladestone may not be enough to save the wood folk this time in Rogue Wolf: The Oldenglen Chronicles Volume 3 by Robin Mason. Jackson Wolfe, well named because of the wolf genes he carries as a result of a bite his father had received when he was younger, begins to feel the pull of the wolf part of his being as a new pack invades the quiet glen. Along with his friend, Sarah, Jax works with the Elder, Pondlefoot Badger and the other woodland animals to try to convince Rogue and his pack to leave the glen. Rogue is determined to stay, though, and desperate measures are needed to save the limited population of Oldenglen from ravaging wolves. Poachers are also a problem and take a young eagle, Windlord, that Jax and Sarah must also try to rescue. With the rogue pack of wolves attacking livestock, the authorities become involved and things really heat up when the bullets start to fly. Will the Green Glade ever be safe again or will the presence of so many people destroy what is special about Oldenglen?

Exciting action and extreme danger are just two parts of what makes Rogue Wolf such a wonderful book. These elements hold your attention, but the fantastic descriptions of the woods and all the types of animals and birds that live there paint a clear picture of the setting, helping you feel as though you are part of the story. Great characterizations of the different animals and a strong message that is subtle, not preachy. Jax and Sarah are great friends who dedicate themselves to the safety of the glen and its inhabitants and are quite resourceful. It doesn't hurt that Jax has many traits of the wolf that are growing stronger within him! I love the intensity of Jax and Sarah and the theme of cooperation among all species. This is an excellent stand-alone story as much as it is a terrific addition to The Oldenglen Chronicles series by Robin Mason. I strongly recommend this book for its action, emotion and heart.