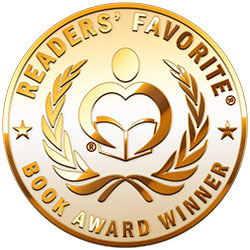 Reviewed by Lois J Wickstrom for Readers' Favorite
Sabrina's Book by Sabrina Runyon is the sweet story of a girl whose family didn't have money to buy books and toys. When Sabrina was three, someone gave her mother a book to read to her. Sabrina learned the words. She learned when to turn the pages. She memorized that book. The illustrations by Ashley Teets bring this book into the young reader's imagination. They show the worlds, fantasies, and adventures – not only in this book but in future books Sabrina will read. The expressions on Sabrina's face are heartwarming. Her passion for her book is the dream of every writer. This book is the true story of how the author got her start in loving books and went on to get a Ph.D. and become an educator herself.

Sabrina Runyon's character - the Sabrina of this book -- grew up in a family that valued imagination as well as education. The artist, Ashley Teets, has translated that dual emphasis into playful and wide-ranging adventurous illustrations. Sabrina starts by loving her family and her first book. Both become launching pads to enlarge her world. The games she plays with her family, and the stories they tell help Sabrina to venture out into the world and seek an education. Education, of course, means more books and more adventures. And more to love. The illustrations take the young reader along on Sabrina's happy encounters in the world of books.