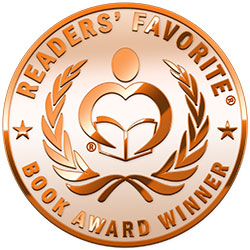 Reviewed by Astrid Iustulin for Readers' Favorite
Secret of the Forest is the second volume written by M. R. Neer on Junah Cat and his path to knowledge. After our hero discovered the secret of the garden in the first installment of the series, he broadens the perspective with his next adventure. This time, Junah Cat and his friend Mo Mouse, accompanied by Philip Fox, go to the forest to discover its secret. Along the way, they meet many extraordinary animals such as deers, an owl, a bear, and also Mother Tree, the mother of all other trees in the forest. Each stage of the journey teaches a lesson that helps Junah Cat to come closer to the secret. But will he be able to find it out in the end?

I have always thought that children should understand the importance of knowledge. Yet, I did not imagine a book explaining this concept existed before I read Secret of the Forest. I am grateful to M. R. Neer for this work because there is so much wisdom in many passages and sentences that I confess I often paused while reading. Meditating on a children's book is something that has never happened to me, yet it was necessary because of the depth and value it contains. Junah Cat's journey into the forest is an excellent opportunity to explain concepts that help kids live a fulfilled and happy life. I encourage parents to discuss Secret of the Forest with their children and to read it more than once. Junah Cat's discovery is so precious that it does not have to be wasted.