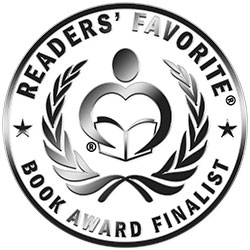 Reviewed by Grant Leishman for Readers' Favorite
Seduction: Claw and Warder Episode 1 by Erik Henry Vick is an urban fantasy set in the seedy streets of New York City. What the common mundane humans fail to understand is that beneath their veneer of civilization lurks an entirely separate and self-governing community, that of the world of magic and the supernatural. Leery Oriscoe is a New York Jewish cop, a shapeshifter, who works the homicide beat of the supernatural police force of New York. Their rules of operation, engagement and justice are not terribly dissimilar to those of their mundane compatriots; however, they are daily dealing with demons, ghosts, fae, fetches, succubi and so much more. Leery has just been assigned a new, gorgeous rookie partner who not only seems to be much more than she appears to be on the surface but also has their ghost Lieutenant on her case from day one. Their first case together is what appears to be an open and shut murder case of a young Irish tourist in Richmond Park, sucked dry by a succubus. But when the case begins to blow wide open, the pair realizes they are dealing with something much more dramatic and worrying and will have a battle on their hands to ensure justice is served.

This type of urban fantasy is not normally my type of book, but it is important to try new genres from time to time, as I absolutely loved this story. The idea that there are two simultaneous types of society working side-by-side was a fascinating premise. This is the beginning of a series featuring these characters and I look forward to seeing how they develop as characters and especially how the relationship of Leery and his new partner grows. The characters are fully overdrawn, as is the nature in this genre, and author Erik Henry Vick has done a fantastic job of giving them real and recognizable emotions and foibles that endear them to the reader, despite their magical beings. Even the title, Seduction: Claw and Warder Episode 1, is a clever play on the clearly recognizable settings of Law and Order. The writing style is flowing and easy to read. I would have preferred a slightly longer story but as the first glimpse of these characters, this setting, and the plotlines, I am impressed and awaiting Episode 2. If urban fantasy is your thing, this is a book you must read but even if it's not, this is a book you should read. I did and I'm glad of it – an excellent read.