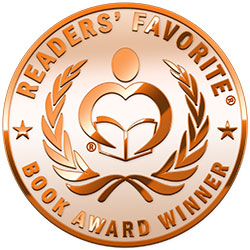 Reviewed by K.C. Finn for Readers' Favorite
Seize is a work of supernatural fiction penned by authors Alexandrea Weis and Lucas Astor, and forms the third book in the Magnus Blackwell series of novels. Lexie Arden has already been through a lot because of her supernatural gifts, not least being connected to the spirit of Magnus Blackwell because of them. In this new addition to the series, Lexie's life is slowly coming apart at the seams because of the powers which Kalfu has bestowed upon her. Evil is growing, changing and hurting Lexie and those around her, and Magnus can see it happening. But when Lexie has the chance to be rid of Kalfu for good, it might be that the sacrifice proposed is too great a risk to take.

Combining voodoo, spirits, possession and magic into one cohesive plot is no easy feat, but authors Alexandrea Weis and Lucas Astor achieve an excellent balance and a plot which makes great sense in this novel. Seize is a relatively short read, made all the quicker by its excellent pacing, drama, action and intrigue. It also takes the time to delve deeper into the main character's psyche and examine the damage that power, used for good or ill, can do to a person. Lexie's struggle is well written, with effective dialogue and inner narration that endears us to her as readers. I also really enjoyed the developments in the cottage in the swamp, and the references to many horror-esque locations and atmospheres which give Seize its highly effective gothic, creepy vibe.