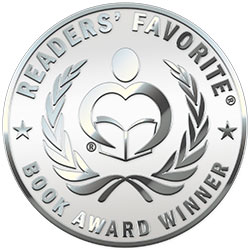 Reviewed by Divine Zape for Readers' Favorite
Shades of Justice is the ninth book in the Detective Madison Knight series by Carolyn Arnold, a beautiful meld of crime thriller and detective work with a sophisticated, elaborately developed protagonist. When two murder victims are found naked in Steven Malone's home, Detective Madison Knight knows she is in for a very complicated case. Malone is one of the biggest contributors to Stiles PD. One of the victims is his wife and the other one is a John Doe. There is a huge problem in the investigation because Madison's sergeant wants to protect the reputation of the Malones and the relationship with Stiles PD. Madison Knight wants to catch a killer and this case is more complex than it seems.

Shades of Justice is a very complex crime novel, suspenseful and filled with surprising twists. The reader hardly knows what to expect as they follow the fearless detective on the hunt for justice and truth. The reader immediately understands, from the complex nature of the crime, that truth can have different layers and different shades. Following Madison as she carries out her investigation is interesting and a growing feeling of apprehension permeates the entire story. Carolyn Arnold uses suspense and the smoothness of the prose to seduce the reader and have their undivided attention as they sail through the gripping pages. The plot opens with a powerful premise and becomes embellished with surprising details. The unpredictability of the plot is one of the key drivers that move this story forward and make it a must-read. A very exciting read for fans of crime thrillers.