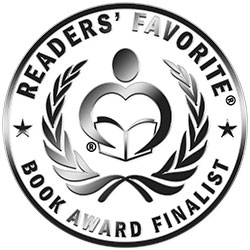 Reviewed by Rabia Tanveer for Readers' Favorite
Shadow Runner by K.J. Fieler is a coming-of-age adventure story about Ada, a young girl taken from her affluent life and turned into an assassin. Ada is just ten years old when she is snatched away from her dysfunctional yet rich family by Nadine, a mistress with big aspirations for Ada. She teaches Ada how to steal and fight without getting caught, and Ada keeps these lessons close to her heart. Blood, hunger, and fighting become a regular part of Ada's life. As a pawn in a dark and twisted organization for which she is just another fighting body, Ada learns to adapt. However, the real trouble begins when she comes of age and wants more for her life. Instead of the blood and the predatory behavior that is ingrained in her young mind, Ada wants something else. She can escape at the cost of the two people who mean the world to her. Will Ada be able to leave the shadows behind?

Gripping and gritty, Shadow Runner had my attention from the get-go. Set in 19th-century society but with a twist, the story opens with plenty of drama that made me sympathize with Ada. Losing her mother unsettled the family dynamic. Her father isn't very attentive, and Ada wants that desperately. Even though Nadine mysteriously kidnaps her, she gets the attention and the purpose she desires. It is surprising, but she thrives in the dark and dingy atmosphere where she has to fight for everything so readily available to her before she was kidnapped. The story is sometimes dark and gruesome, but it is perfect nonetheless. K. J. Fieler ensures we are immersed in the action and drama from the very beginning. I enjoyed the intensity of the pace and how well it is crafted around Ada. Her growth directly impacts the story and made it better!