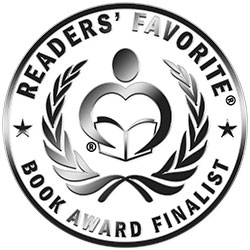 Reviewed by Kathryn Bennett for Readers' Favorite
"Shaking Palace: Magical Riddles Book One" by Raju Vashishta is an action packed adventure. King Blain of Galdur's regime has just collapsed and it brings about a crisis with peaks in illiteracy and dishonesty. King Blain's brother King Cedric of Medias is a talented magician who offers to help his brother open fifty new schools that are different from the normal schools that are currently run in King Blain's Kingdom. There is an exception to this offer, however, with King Blain being appointed as a chairman of the schools and the promise that he will get his Kingdom back in seven years. In order to get his kingdom back four students from the schools will have to answer a set of magical riddles set forth by Cedric. These are not your normal test questions; they involve Black magic and a lot of serious threats making each task a life-threatening adventure.

Raju Vashishta has created a world that will draw the young readers for whom it is aimed and adults alike. The story has some deep turns and a great deal of magic. I love the way the magic is portrayed in this book; it is similar to Harry Potter and yet it has its own life and breath as well. The writing is clean and gives you all the details you need for the story without being "too much". I have often read magical styled books that have too much to describe each magical piece and you end up getting bored with it. Not the case with 'Magical Riddles', I found my attention well held from the start to the ending. I am looking forward to the next book in the series! He may not be the most popular character but I rather like King Cedric for me he held my focus the best. Read the book and find out which character you are going to like the best!