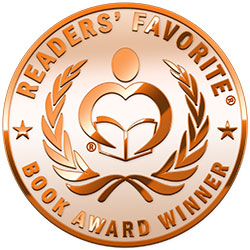 Reviewed by K.C. Finn for Readers' Favorite
Shards Of Light is a work of dramatic and speculative fiction written for young adult audiences by author Susan Miura. Forming the second novel of the Healer series, this tale continues the drama of central protagonist Shilo and her good friend Melody, now separated by Shilo's mission and Melody's ambitions to fulfill her dreams on the ballet stages of the world. Shilo's extraordinary gift as a Healer is still being explored as she spends the summer in Sicily, where her great-grandmother received her own gift many years before. What results is a tale of two young women dealing with difficult trials in their lives, and learning that healing isn't just about a paranormal gift.

Author Susan Miura has lifted this second book in her series to new heights, splitting the tale and mirroring two incredibly emotive storylines to bring the key themes of her work through. One of the things I liked the most about the book was the development of her characters and how relatable they are to the young adult audience, for despite Shilo's powers, she is still vulnerable and learning about the world through the use of her gift. This makes for a fascinating adventure where we root for our heroes and watch them shift and change as life challenges them. There are many relatable themes like injury, adoption and human trafficking, which are also portrayed with emotional intelligence as well. Overall, Shards Of Light is a highly recommended read for teens looking for a lightly magical yet realistic drama.