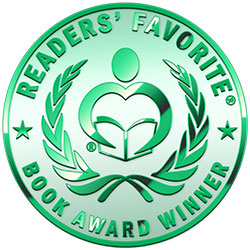 Reviewed by Anne-Marie Reynolds for Readers' Favorite
Shoes on the Stairs by Jan Steele is the story of a mother struggling to face what she's lost. Claire Blackwell is dead, taken too early after an accident but she can't seem to find the white light and move on. Instead, she's left watching over her husband and children as they fall apart. She watches her son struggling with being bullied, her eldest daughter feeling like no one ever notices her, and her youngest daughter never being able to find her shoes. She sees her husband struggling to cope with everything and another woman trying to insert herself into their lives. While Claire tries to find out why she is in limbo, she suddenly starts appearing to her family. Now is her chance to put things right, to help everyone move on, but not all the family wants to acknowledge her presence. As tensions rise and Claire's time is nearly up, can she save her family before it's too late?

Shoes on the Stairs by Jan Steele is a wonderful, heartwarming story that many mothers will likely relate to. You will feel Claire's pain, her sorrow, and her struggles to pull her family together from beyond. The characters are so well-developed, you feel like you know them intimately; you feel like you are the one watching from above as the story unfolds. This will take you on an emotional rollercoaster ride, all the ups and downs, sweetened somewhat by a little humor. It will leave you breathless as you wonder how the journey will end – you won't be disappointed, I assure you. Multiple themes are covered here, not just death and having to say goodbye but also bullying, healing, and learning to live again. There is a lot going on in the story so you must keep your wits about you to keep up but, overall, a good read and it will keep you reading to the very end.