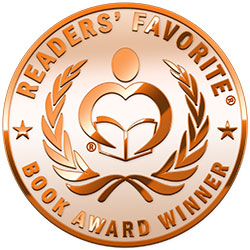 Reviewed by K.C. Finn for Readers' Favorite
Sir Sydney Dinkum is a full colour illustrated children's book by Marc Reilly and Martha Gold. It follows the adventures of Sydney, a wily koala bear who dreams of being the next great hero of the world. Sydney is able to communicate with all animals, including humans, and it is his fondest dream to become an armour-clad Koala Knight. Along with a wombat squire named Sancho and his noble steed, a deaf camel called Rosie, Sydney sets out on an epic and hilarious quest aimed at readers of the 4th to 6th grades (US). Along with its not-so-hidden messages about the preservation of koalas in the real world, Sydney Dinkum is portrayed as a lovable yet flawed hero with tremendous heart and a cool factor that's off the scale.

As a child who was obsessed with Crocodile Dundee, I found myself sucked back into my past as soon as I opened Sir Sydney Dinkum. The spectacular illustrations accompany a delightful and hilarious story, in which writers Marc Reilly and Martha Gold really bring Australian culture to life. Sydney's story is funny, straightforward and highly suitable for its intended age range, yet its charm and depth will certainly appeal to parents wanting to read their child something fun before bed too. I, for one, found myself smiling all the way through the delightful plot, and wishing I'd had stories like this one to entertain me when I was a child. Overall, a marvellous adventure with fabulous illustrations and a story that never gets old or unfunny. Bravo.