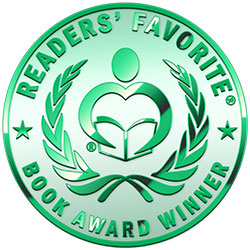 Reviewed by Amy Louise Hill for Readers' Favorite
Sisterly: To My Best Friend by Eevi Jones celebrates the bond between sisters. In this beautifully written book, Jones demonstrates just how strong the bond can be, and in doing this she has created the perfect keepsake. She shows that whether you are sisters by blood, by step, or by being life-long friends, it doesn't matter because the connection is still the same. If you are looking for the perfect gift to show your sister or friend how much she means to you, or want to strengthen your bond even more, then this is the book for you.

Sisterly brought tears to my eyes, which isn't surprising when it comes to Eevi Jones's books as she has a talent for capturing the reader's heart with her impeccable writing skills. Eevi never fails to impress me with her creations and this book was no exception. She truly tugged on my heartstrings and I have read it multiple times. I loved every word and, as always, I adored the illustrations by Edwin Daboin. The two of them work exceptionally well together and should continue to do so moving forward. I can't recommend this book enough and I urge anyone with a sister to purchase a copy because you won't be disappointed! Congrats on another successful book, Eevi, and I hope to read more from you in the future!