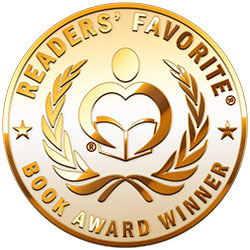 Reviewed by Joy Hannabass for Readers' Favorite
Based on the cover and title, Sixty-Five Roses by R. A. Williams is nothing like I thought it would be. It is not a bouquet of 65 roses, but a deep, heartbreaking story of a four-year-old little girl, and so much more, woven into the pages of this book. Just out of college, private investigator Amari Johnston is working with her retired homicide detective dad on the hunt for a scrap of fabric believed to be part of a coat worn by Jesus while here on earth. Amari will not give up hope for Kathleen to be healed. She is determined to track down the healing cloth. But someone else is just as determined that no one will ever find this valuable and sacred scrap of material.

Sixty-Five Roses by R. A. Williams is a very good story, one that I did not want to put down. The nail-biting suspense is so intense at times that I had to wonder if Amari and her dad would ever find this piece of cloth in time to heal sweet little Kathleen. Though it's pretty predictable what will happen, the journey to the final ending takes readers on a whirlwind ride that you will remember long after you finish the book. While I don't think something like this could ever happen, I think it is a wonderful and clever storyline to read for hours of entertainment and enjoyment. I highly recommend Sixty-Five Roses by R. A. Williams. It's book three in a series but I had no problems reading this one as a standalone.