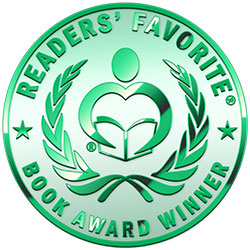 Reviewed by Lex Allen for Readers' Favorite
Skids by Jeremy Houghton introduces a group of young castaways struggling to survive on the streets of Las Vegas, Nevada. A small group of street children (family) is led by James, an eighteen-year-old, eight-year veteran of street life and survival. This family's story is narrated by James as a sad memoir of child abuse, trafficking, prostitution, and survival on the edges of civilization in a modern American city. Occupied with raising money through panhandling and prostitution for food and shelter, there's little time or space for planning a better future. James, with far above average intelligence and maturity for his age, never stops working toward that goal. Acknowledging him as their leader, the family unites to follow his rules for keeping clean, drug-free and safe while the perpetrators of their lost innocence and family normalcy continually attempt to prey on their minds and bodies.

There is so much truth and reality in this story that I found it hard to remember that it is fiction. The stories of James and his family, past and present, are gut-wrenching in their authenticity—this is storytelling under Stephen King's theme that "fiction is a lie; GOOD fiction is the truth within the lie…" This is by no means a fast-paced tale; rather, it is slow in its revelations of minutiae that, in this story, are necessary to capture the insight, the profundity within. The characters are, each in their own way, reminiscent of someone you may know or have seen in the media or read about in true stories. There are scenes that will haunt you for a long time; events that will disgust, terrify, and/or shock you. You'll alternatively cry at the injustice and hurdles placed on these children. You'll cheer their successes, small though they may be, and moan at their setbacks as you follow Houghton's carefully and expertly woven story, mixing past with present events that constantly lead toward a conclusion that is both satisfying and plausible. If you read only one book this year, make it Skids by Jeremy Houghton and then go out and find a way you can help street people, the homeless, of all ages, race, and gender.