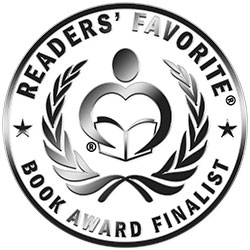 Reviewed by Deborah Lloyd for Readers' Favorite
Snapshots: A Collection of Short Stories, written by Eliot Parker, contains a fascinating set of stories. With settings in large cities and small towns, in Ohio, West Virginia and Kentucky, each story is distinctly unique. Some stories are tinged with magical realism, while others are filled with everyday, real-life circumstances. From funeral homes and cemeteries (with some unexplainable, ghostly appearances), to local baseball games and neighbors' feuds about dogs, to mysterious truck accidents and local prisons, the variation of plots is remarkable. Each one captures the reader's attention immediately and keeps the reader engaged throughout the story. Some stories may mystify the reader, while others will elicit feelings of wonderment, or sadness; all have gripping elements. Once a story is started, the reader has to finish it immediately.

Skilled short story writing requires clear and concise descriptions and character development. In this book of short stories, this type of writing skill is evident. Within a paragraph or two, the situation has been clearly defined, and many unexpected twists and turns occur throughout the tale until the story has reached its resolution. The development of each main character is also well done. For example, when the parents of the Chillicothe Paints' baseball pitcher sit down in front of Harvey and Amanda, the personalities of the four spectators are quickly established. How they interact with each other, and how the story ends are the unexpected parts. Author Eliot Parker has masterfully developed a set of captivating stories in Snapshots: A Collection of Short Stories. A thought-provoking and entertaining read!