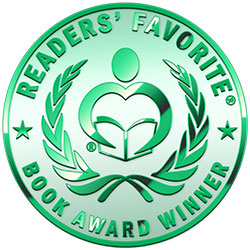 Reviewed by Natalie Soine for Readers' Favorite
Snow Blind: Recovering After the Random Shooting by William M Johnson begins in July 1991 when, at the age of 41, Bill Johnson was shot in the left temple. The bullet passed behind the orbits of his eyes and exited at the right temple. Accepting his blindness, Bill was faced with a list of daily living skills that he would have to acquire. After his discharge from the hospital, Bill was given medications to reduce the risk of seizure, brain swelling, and infection to possibly allow some return of vision. Ray Schaeffer with The State of Missouri Rehabilitation Services for the Blind encouraged Bill to get help and Bill went to Lions World School for the Blind. Bill spent almost five months being cared for by medical and rehabilitation professionals until he felt confident that he was on the right path.

Snow Blind has given me an entirely new perspective on persons with visual impairments and what it must be like to lose one's vision. Bill Johnson explains how the small things that we take for granted every day can be overwhelmingly difficult for someone who cannot see what the rest of us can. This memoir is smooth flowing from beginning to end, filled with interesting information and facts around injuries that cause blindness as well as the ensuing treatment and rehabilitation. Bill also shares with us his personal, physical, and emotional challenges that led him to the school for the blind and independence. I would recommend this book to all adults and children, especially those who have friends or family members that are visually impaired.