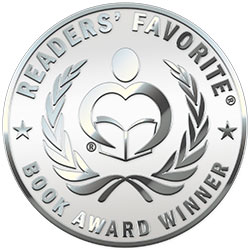 Reviewed by Romuald Dzemo for Readers' Favorite
Soldiers of Freedom: The WWII Story of Patton's Panthers and the Edelweiss Pirates by Samuel Marquis takes readers back to the WWII experience on the Eastern European front and the final push to beat the Nazis. The story follows characters that are memorable and their contribution to WWII. William McBurney and Angela Lange are two of the most prominent characters in the story. William McBurney is the first African-American tank gunner in the 761st Tank Battalion. While his unit is caught up in many battles they are determined to win, as he fights for his country, he suffers racism on the home front and from fellow soldiers. Sixteen-year-old Angela Lange is a German resistance fighter with the anti-Nazi Edelweiss Pirates in Cologne. She is a target of the Gestapo. Can these heroes live to see the world changed by their actions?

Samuel Marquis's novel is packed with action and historical facts, a story that captures the fever of war and the sentiments of fighters faced with the enemy and danger. The author writes about unsung heroes that made a huge difference in a war that changed the political landscape across the world. The story is character-driven and filled with fascinating details. The theme of racism is ingeniously developed alongside the themes of war, patriotism, friendship, and freedom. The author explores the experience of loss and the harrowing effect it has on the characters. One moment you are making plans with someone and the next moment they are gone. I was keen on following the Black Panthers and how they had to fight against the Germans while dealing with the hatred and racism from their fellow comrades. Soldiers of Freedom: The WWII Story of Patton's Panthers and the Edelweiss Pirates is well-written and the plot is masterful. It is pulsating and utterly delightful for fans of military fiction and WWII literature.