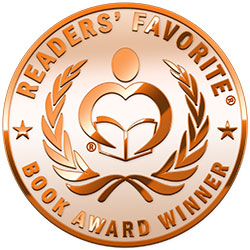 Reviewed by Lesley Jones for Readers' Favorite
Life experiences, challenges, and celebrations build lasting memories. These can be both positive and negative but it is your reaction to these events that is the most important. Throughout this collection of personal stories, we learn the power of holding a positive mindset through difficult times and using the lessons learned in a beneficial, not harmful way. In Sooo... How Was Your Day? by Brenda Hammon, discover how Brenda was able to gain a clear perspective on seemingly negative situations such as medical problems, a relationship breakdown, and conquering her biggest fears to emerge stronger and wiser. Follow her brave adventures, her comical mishaps, and heartbreaking hurdles and how these events allowed her true strength of character to emerge.

Sooo... How Was Your Day? by Brenda Hammon is such a well-written account of true-life experiences. Brenda has the most amazing storytelling ability and the entire book reminded me of friends and family sharing their experiences over the dinner table. There is such a diverse range of subjects covered which evoke many different emotions, from sadness to laughter. Every story includes a powerful life lesson that can be related to our own lives. Brenda inspires us to face our fears, challenges, and obstacles head-on with a positive mindset that a solution is available. She embraces everything with such an adventurous and courageous attitude, even skydiving when she suffers from vertigo. I absolutely adored her relationship with her husband Bud, their personalities complement each other perfectly. Her bravery was perfectly highlighted when she broke her ankle and announced that denial was her friend. I also thought the illustrations at the beginning of each story were excellent, especially the hysterical picture of Brenda in, ' What the hell was I thinking?' Brenda is definitely the type of person everyone needs as a friend to inspire you to become the best version of yourself.