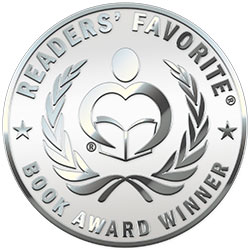 Reviewed by Heather Osborne for Readers' Favorite
Spa Girl by Virginia Gray is a women's fiction novel based on the true story of a young Chinese woman, Mei Zi. Growing up, Mei's family constantly struggled, even though they worked very hard to survive. As she grows older and with not many educational qualifications, Mei ends up as a trainee hairdresser, leading to an eventual advancement as a facialist and esthetician. However, when a mysterious businessman lures her to Shanghai, the world as Mei knew it opens up into something much more dazzling and dangerous. Still, she never gives up on her dreams, despite everything thrown in front of her, and clings to her dreams of one day finding love, happiness, and prosperity, wherever the wind takes her.

Spa Girl by Virginia Gray was a very fascinating novel. I was expecting something entirely different when I picked it up; however, I was soon enraptured by Mei's story. She strived to better herself at every turn, even when she was kicked down or mistreated. It was also a very interesting look at China in the late 1990s, early 2000s, including the advent of the internet and how it impacted Mei's life. I admired her bravery and perseverance. Ms. Gray wove an excellent story, and I wasn't particularly surprised to find it was based on an actual person, as the emotions evoked were very real. There were times when I did wonder if Mei would actually accomplish her dreams, even with all the roadblocks. This is certainly well worth the read for anyone interested in women's fiction or literary fiction.