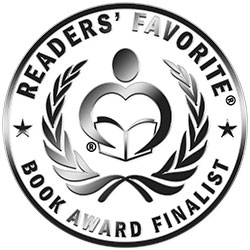 Reviewed by Maryann Namayi for Readers' Favorite
Spiritual Warriors: The Rise of Night, The Rise of Light Volume 1 by Nakia L. Brown is a captivating novel that delves into the intriguing concept of spiritual warriors who must fight against powerful forces to save humanity. The story follows Benaiah, a young boy from Portland, Oregon, who struggles with bullying at school and finds comfort in the guidance of his late grandmother. In his dreams, Benaiah's grandmother would guide him through life's challenges and teach him how to overcome obstacles. Despite the constant harassment he faces, Benaiah finds strength in his grandmother's words: "Keep getting up!" But what does this mean for him in the wake of her passing? Will he be able to continue without her guidance?

Spiritual Warriors is structured with short chapters and multiple narratives, making it engaging and easy to follow. Nakia L. Brown's storytelling is powerful, emphasizing the importance of support systems during difficult times. The author effectively highlights the crucial role of friendship and security in cultivating courage and resilience. This story also touches on themes such as drug abuse and the development of meaningful relationships. Some narratives draw inspiration from biblical events and feature a savior figure reminiscent of the Messiah. Brown skillfully weaves various aspects of the story, all united by a common objective. This uplifting and encouraging read takes us on a journey filled with suspense and hidden truths. It is a must-read for anyone looking for a spiritual and inspiring story.