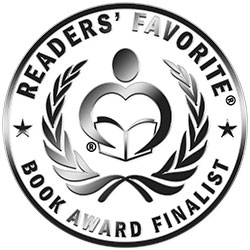 Reviewed by K.C. Finn for Readers' Favorite
Spyder Bones is a work of metaphysical fantasy fiction penned by author Oliver Phipps, which explores the spiritual realm and what lies beyond the ordinary plane of existence. In 1969, we meet a soldier and combat medic Aaron whilst he is serving his second tour in Vietnam. He has a girlfriend out there and a life which he has settled into, but everything changes when a deadly fall from a plane sends him into a coma. Here, Aaron (or Spyder, by his nickname) experiences a totally different realm with a much bigger war going on than the one he was originally fighting. Here, explorations of good versus evil, religion and the spirit bring new challenges to Spyder within his own mind.

Suitable for mature readers due to some of the content and dark themes, this is a real thinking point of a novel which also offers plenty of action, battle scenes, and interesting character development. Though it will not suit all fantasy tastes due to the loose nature of the plot structure, the world of demons, angels and mystical things which Spyder enters following the fall is full of interesting creatures, powerful action sequences, and thoughtful themes. Author Oliver Phipps focuses on concept and atmosphere quite heavily, making this a lavish read with many factions, enemies and warriors to get to know, with a fast-paced plot line that literally travels at the speed of light sometimes. Overall, Spyder Bones is an enlightening urban fantasy work with plenty of excitement packed in.