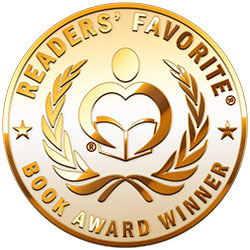 Reviewed by K.C. Finn for Readers' Favorite
Storm Called is a work of paranormal intrigue, drama and romance penned by author Susan Copperfield. A Royal States novel, this is the earliest work of the chronology and features characters from the rest of the series, but can easily be read as a standalone book. Our central hero is Patrick Laycal, who lives in the Royal States of America where a magical caste system is enforced by those who have power and privilege. Pat is able to sense the emotions of horses, although his usual job is simply to wash dishes and dream of being a chef. But everything goes awry when Pat encounters a princess who is determined to call him into action, whether he wants to or not.

Jessica and Pat are interesting heroes providing larger than life experiences in this high flying paranormal romance with a fabulous magical twist. One thing I particularly enjoyed was how Texan the whole situation still was, from the barbecues to the horses and the attitudes of the characters. With the magical society laid over the old ways of America, the reading experience becomes lavish and exciting on every page, even in its smallest details. Author Susan Copperfield does a wonderful job of layering the romantic moments with other plot elements to present an amusing and exciting story line with plenty to discover, and the characters were easy to root for, and endearing despite their flaws. Overall I'd certainly recommend Storm Called to PNR fans who are looking for something exciting and original as their next read.