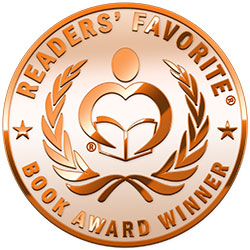 Reviewed by Liz Konkel for Readers' Favorite
Storms and Scarabs by HR Hobbs is the first book in the Time Chaser series. Mitch's whole life has been uprooted when his family moves to his grandpa's farm. He's not looking for a friend or to settle in there when he meets Brock on the bus and is quickly taken under his new friend's wing. After he searches through the attic, he uncovers a diary and spyglass that belonged to his great-grandpa. He quickly discovers this is the key to the past when it sends him and his new friend through a portal back in time to ancient Egypt. They make new friends and must fit in with their new environment while they search for a way home. Their plans are forced to change when the pharaoh's son dies and he requests Mitch's presence at the palace. This allows him to discover a prophecy and to learn of the High Priest's interest in the spyglass. He and his friend must stay a step ahead if they're ever going to find a way back to their own time.

HR Hobbs delivers a fast-paced adventure through time as two boys stumble into the past and struggle to find their way home. A coming of age journey is at the root of the story as Mitch struggles with several changes in his life, from living in a new place to going to a new school to forming a new friendship. The story has a strong connection to history which goes deeper than just through the time travel. Mitch digs up his family's history when he uncovers the diary, which allows him to learn about where he came from and helps him connect on a deeper level to his family.

The journey to ancient Egypt is full of action and suspense, leaving you wondering if they're going to make it home or if they're going to get caught. The mystery is a key element of the story as the trip into the past opens a deeper mystery that involves the High Priest and this mysterious spyglass. The story has a primarily light tone with humorous moments but also has plenty of heart throughout and genuine growth for Mitch. Children will be immediately captivated by ancient Egypt and a time travel adventure that will allow them to explore the history of a stunning and fascinating place. Storms and Scarabs is a delightful read that blends time travel, mystery, humor, friendship, and coming of age in an action-packed adventure.