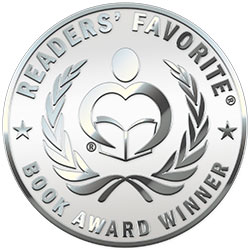 Reviewed by Stephanie Chapman for Readers' Favorite
Hayleigh Sol brings Maya's dream of environmental awareness to fruition with Summer Flame: A Second Chance Romantic Comedy in which Maya has created her business, Green For Green. Maya is in distress after being told that the immense pressure she is under has caused many of her physical ailments. She landed a major commercial contract to build a hospital, but when she returns to work she learns that her orders for steel for the project have not arrived. Her estranged boyfriend Brad encourages her to make him a partner in her company, as he was already standing in as a manager. Her grandmother tells her that she needs to take another vacation at Bass Lake. While Maya is at Bass Lake, working from her laptop inside a store, she locks eyes with a person from her past; Luca, her first kiss and more from her childhood trips, appears in the store. Recognition is immediate, and they rekindle their relationship. Is this going to be just summer romance again or is there something else growing?

I was sympathetic toward Maya's insecurities. Hayleigh Sol has created a story that builds romantic suspense with every page, preventing me from putting the book down. Maya's relationship with Brad caused her a lot of stress, and I felt that he did not have Maya's interests at heart. I think she knew this deep down but was in denial about whether their four-year relationship could have been wrong. She also had fond memories of Luca, and I hoped they would build a future together. Evan, a supporting character, was important to the plot. I would have turned to Evan for suggestions because he was present every day and did well at Green for Green. The vivid descriptions of Bass Lake make it easy to envision. Readers of romance stories that feature the personal development of a female protagonist will find delight in Summer Flame. This can be a standalone novel, but I am looking forward to reading the rest of the series.