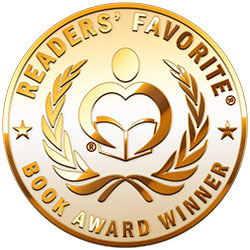 Reviewed by Romuald Dzemo for Readers' Favorite
In Swords of Aerides by Rob Dorsey, science fiction is seamlessly melded with fantasy to feature a young protagonist that readers will love to follow. It is a coming of age story that follows the young Prince Aron of Avinon in the planet of Aerides. His city, Avinon, faces terrible threats from powerful evil creatures and an army that will stop at nothing. As a young prince, he is faced with the task of protecting his people, a mission that seems far bigger than his abilities. The reader follows the young protagonist as he evolves into a clear-headed personality, developing his strength, and learning to trust his own judgment. But can he overcome the challenges that are before him?

Prince Aron is a character that readers will enjoy, destined to rule Avinon, but he lives in a conflict-infested world, a desert that features feudal city-states and autonomies entities that are always ready to invade. The world-building is impeccable and there is a lot to attract the reader, such as the species of humanoids called the Vadan, the immortals who are powerful at war, and many other groups featured in the writing. The attention that readers pay to a protagonist also results from the strength of the antagonist they have to face and the magnitude of challenges thrust at them. Rob Dorsey does an impeccable job in creating a young and flawed protagonist and making him grow up in a world that is unsafe and filled with threats. Themes of loyalty, love, combat, and personal growth are ingeniously explored. The narrative voice is gripping and the scenes are focused. Swords of Aerides is action-packed and fast-paced; it is imaginative and features characters that are memorable and a setting that readers will revel in.