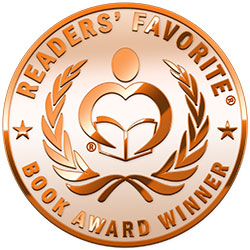 Reviewed by Anne Boiling for Readers' Favorite
"Tales From Gundarland" is a science fiction satire. Hank Quense begins his anthology of short stories by introducing readers to the planet Gundar. Gundar was created during the Big Achoo. The planet seems fond of snot and sneezing. They even have snot festivals.

The second story is aptly named 'Romeo and Juliet'. As the title suggests, the story is about two lovers kept apart by family and social status. Dwarfs and Elves do not mix. Dwarfs may be short, but they are also smart.

Most of us have heard of Zorro. Quense brings us Zarro. In this rendition Zarro rides a donkey named Belinda.

Princess Gerhilde has been held captive for three weeks. Burga, a warrior cook, scales the castles` wall to rescue her. The ungrateful princess would rather be captive than face the embarrassment of being rescued by a peasant.

"Tales From Gundarland" could be called "Fractured Legends." I wasn't sure what to expect when I began reading this book. What I discovered was a lot of humor. I was caught up in the numerous short stories. The connecting thread is the planet Gundarland. The stories each reminded me of a traditional story. Quense has managed to re-tell them with more than a bit of satire. Often we take ourselves too seriously; Quense' sense of humor forces us to laugh.

The stories are well written, easy to read and entertaining. I've read other books by Hank Quense and I believe this is his finest.