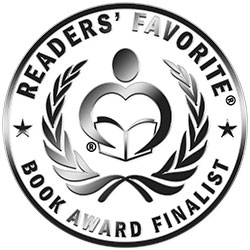 Reviewed by Philip Van Heusen for Readers' Favorite
There are as many opinions concerning sexual orientation as there are people. Unfortunately, most base their opinion on emotions. James Rondinone, in Testimony, approaches the topic of sexual sins from a different view. He is not the least bit judgmental in this book. Instead, James writes with compassion and love for all without wavering from the unchanging truth of the Word of God. James shares his personal story of life before Christ, how he came to a saving knowledge of Christ, and how his life changed as he grew in Christ. Interwoven with his personal testimony, James uses news stories and the personal stories of many to emphasize his points. Gender identity is tricky and touchy, but James navigates the topic professionally. The ultimate guide for a Christian's life is the Word of God. James includes the Scriptures and leads the reader to a biblical answer.

Is there any such thing as a homosexual Christian or a greedy Christianity? Too many people today identify their Christian life with their former sinful adjectives. James Rondinone challenges this erroneous belief in Testimony. The Scriptures tell us that they are a new creation when one is in Christ. James contends that, as a new creation, we are in error when we refer to ourselves by our old sinful nature. His belief is that if one becomes familiar with who Christ says they are, they will change their lifestyle to match God's standards. James presents this without judgment. Instead, he gently leads the reader to come to their own conclusion by paying attention to the Word of God. The only proper rule for life and belief for a Christian is the Bible.