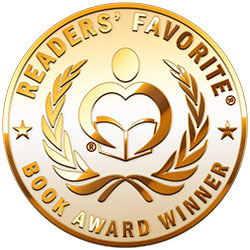 Reviewed by Lisa McCombs for Readers' Favorite
In 2018, Meredith was planning her wedding to her wildly handsome doctor fiancé Aaron while staring into the eyes of her first and greatest love, Wesley. How can her heart still beat furiously in his presence? He did, after all, dump her ten years before. Re-entering her life at this crucial stage in her future plans was absolutely unacceptable. Or, was it? Maybe there is a reason for this unprecedented interruption of her plans. When she finds herself in a complicated web of half-truths and familial secrets, Meredith resigns herself to a future far unlike her expectations, yet remains true to herself in the midst of all the emotional destruction played by her own hand.

That's Not a Thing, a novel by Jacqueline Friedland, is full of unexpected twists and plot shifts, forcing the reader to breathe cautiously into the next page. The author's stark honesty is a mixture of pain and celebration in this fast-paced story of college love gone rogue. I found myself cheering on all the characters equally. The skeptic would argue an unrealistic perception of the attitudes present in the story, while a hopeful romantic sees possible and probable justification for the reactions evident in the script. Author Jacqueline Friedland weaves a tear-jerking story with emotional dialogue and honesty that grabs the reader and doesn't let go until the very last page. A must-read addition to any bookshelf.