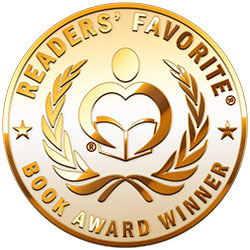 Reviewed by Ruffina Oserio for Readers' Favorite
Cadet-in-Training is an entry in The Academy Saga by CJ Daly, a mix of suspense, romance, and psychological thriller. Of all the places she could be, Kate never imagined waking up strapped to a bed in a psych ward of the Academy. Ranger has done his job and Kate has no other choice but to complete the Cadet-in-Training program. Otherwise, she will lose the one important privilege given to her: being able to see her little brother. Officer Nealson is responsible for her being in this damn hell; he's the one who drugged and brought her in. And all of this is happening because she is "gifted." Follow Kate as she goes through a rigorous regime preparing for her first mission. Unless she succeeds, Officer Nealson won't be returning to missions. What is the hidden agenda of this place? Can Kate successfully fight through the program and determine her own fate?

CJ Daly's novel is written in an engrossing first-person narrative voice and it is filled with streams of consciousnesses that plunge readers into the minds of the characters. The alternating narrative voices shift perspectives, provide insights into the characters, and help to deepen the conflict. Kate is a character that I rooted for: she is in a delicate position, and against her will. Emotionally, she is fighting between her captor and Pete, the one person who risked his life to warn her. The emotional conflict is deftly handled and it is what drives the strong suspense in this novel. As one reads from page to page, the sense of a hidden agenda becomes even more glaring and this kept me longing to see what will become of Kate Connelly. It is a fast-paced, emotionally rich, and engaging story. I was seduced by the strong narrative voice and read through the story in one night.