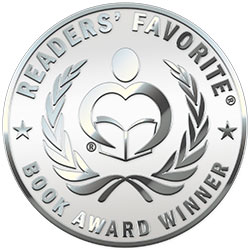 Reviewed by Tammy Ruggles for Readers' Favorite
The Angle of Flickering Light by Gina Troisi is a powerfully moving memoir of a woman losing herself, finding herself, and having the insight to put it into perspective. The author recounts what it was like to live with verbal abuse from her father, psychological abuse from her mother, and her father's infidelity. Her pain turned inward, into self-torture involving an eating disorder, physical workouts, and control issues in hopes of disappearing. Her self-destructive attempts at escaping through hallucinogenic mushroom tea and snorting pills were not enough to heal the scars. A positive force in her life was her terminally ill grandfather, a father figure, and she found love with a heroin addict named John. When running from herself took her from the east coast to the west coast, she realized how much she missed John and what he represented to her--home.

Troisi brings us her story that many can connect with--of feeling misused, lost, and yearning for home and true love. Going from pillar to post wasn't satisfying enough, and she deserved more for herself than she realized. It takes a lot of courage to tell a life story honestly, but this one has something more, and it's the author's gift for introspection and storytelling. There are themes of hitting rock bottom and recovering, but it is wrapped in a well-written memoir that reads like a good piece of literary fiction; absorbed like a fine film. The writing is deep and poetic. One of my favorite parts was her relationship with John--complex, deep, and real, in spite of the pitfalls. The Angle of Flickering Light by Gina Troisi is a modern fairytale, and Troisi's carriage ride is bumpy, emotionally satisfying, and inspirational.