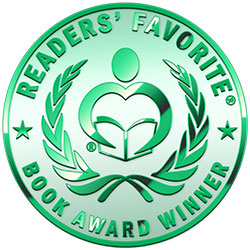 Reviewed by Ruffina Oserio for Readers' Favorite
The Angriest Angel by Chris Halt is a compelling and neatly written science fiction story with powerful psychological underpinnings. The Caelans are a race that has advanced in technology and possesses great mastery of anger and interstellar travel. They have lived among humans for decades and have succeeded in blending in. But now something terrible has happened at their base and some of them are getting infected with anger, the one thing they have conquered long ago. When their leader, Regulus Lafaye, is hit by the disease, he loses control and gets so violent to the point that he begins to use his powers of "psying" to control others. Avery is one of the uninfected Caelans and he encounters Chase Madison who has ADHD and is immune to the "psy" of the Caelans. While Avery hopes to use Chase to find a cure, this also puts Chase's life in the gravest danger.

Chris Halt is a great writer and one of the things I enjoyed about this story is the author's ability to create vivid scenes. The writing is crisp and hugely descriptive and this makes it easier for the psychological and emotional connection readers make with the characters. Character development is elaborate. I enjoyed the multilayered characters. Chase has ADHD, but he is a character whose life is a mystery. While he has a psychological condition, he also has a unique gift, one that makes him immune to the influence of the Caelans' psy. The plot is filled with surprises and from the very opening page, the reader's curiosity is aroused. One of the things I enjoyed about this novel is the author's ability to combine mystery with the mundane, to mix sci-fi with strong psychological themes. The Angriest Angel is a huge achievement and a delightful read for fans of psychological thrillers and well-crafted science fiction.