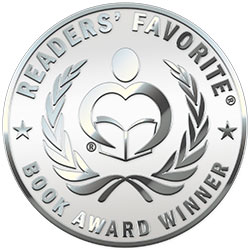 Reviewed by Jennie More for Readers' Favorite
The Arctic Quest by Minda Gomez is the story of a young family living in Minnesota, including the eldest, Rico, eight years old; Diego, five; and the youngest, Araceli, two. They are traveling to Mexico to spend Christmas with their grandparents, Tito and Tita. Their neighbor Don Toño is a brilliant inventor who gives the three siblings a pair of virtual reality sunglasses. When wearing the glasses, they look and feel like they're in the Arctic Circle close to the North Pole, surrounded by snow, where they transform into different animals. As they travel to Mexico and play in the Arctic with their sunglasses, they learn important lessons about playing fairly, looking after their little sister, and working as a team. The Arctic Quest is also an excellent resource for learning conversational Spanish words and phrases, including greetings and common social references.

The Arctic Quest by Minda Gomez is a creative, deeply thoughtful, and educational story for children, celebrating the Spanish language and Mexican traditions while teaching valuable lessons and the wisdom of being part of a family. I loved the use of Spanish words and phrases throughout the book and the helpful glossary. The educational aspect of the book is fun and engaging, and Gomez achieved this by maintaining the reader's attention with an imaginative and meaningful plot. I thoroughly enjoyed reading this book because it has many benefits for children. Not only do they learn Spanish, but they learn about teamwork and their role in the family. Gomez has created a heartwarming and resourceful book that celebrates Mexican traditions, the Spanish language, and the unique bond between family members.