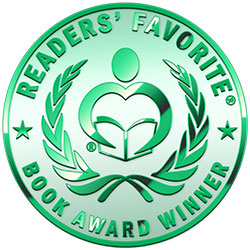 Reviewed by Hayley Haun for Readers' Favorite
The Art of Creating Story by William H. Coles is a writing help masterpiece. The massive work is loaded with priceless nuggets of literary knowledge. Get on your brain's wetsuit and be ready to plunge into the invaluable treasures offered within. Coles leaves readers wanting for nothing. There are essays, sections on story and craft, interviews from countless authors, writing blog posts, and short stories that are great examples of literary work.

Every segment in The Art of Creating Story is useful and well thought out for those looking to improve in the literary writing scene. Coles has truly integrated his love for writing into these pages. His knowledge is awe-inspiring, and he transforms a self-help book for writers into a shining gem of his own design. No wonder he has more than several works under his belt, and for good reason too. William H. Coles is a writer through and through. He has talent.

To make a non-fiction book full of depth and life is a feat; there is so much to learn. Sometimes, it feels like it is the only writing book I'll ever need. I am still trying to figure out what the cover of the book means. It is intriguing, to say the least, and perhaps it is what drew me to this book. A white rhino is rare (don't quote me on that, because I may be wrong) and quite possibly, so is a true literary writer. But the great thing about life is you don't have to go trampling through the wild to find one. All you need to do is pick up The Art of Creating Story, and you will be well on your way.