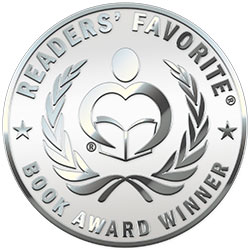 Reviewed by Lit Amri for Readers' Favorite
Seventeen-year-old Elizabeth Gray was an enigma to everyone that knew her. When she was found dead, hanging from a tree, it shocked everyone. The case becomes more mysterious when the police find out that she had no birth records. Mack Mackenzie, Lillian Harris, and Vanessa Davis are Elizabeth's childhood playmates, who didn't keep in touch with each other as they have their own circles of friends. Yet, they were the ones closest to Elizabeth before, and she is reaching out to them once more from beyond the grave, asking for help. United once again, the teens investigate and find The Brambles, a derelict mansion owned by the hermit Mitch Cooper. The place has the answer they're looking for, but they are putting themselves at risk, especially when the place is run by a defrocked priest named John Leary.

The Brambles by Leah Erickson is a potent combination of mystery, crime, and the paranormal with a well thought out plot. As the story moves forward, Elizabeth's past is revealed bit by bit, providing answers but also leading to different kinds of questions. It heightens one's curiosity and the story is highly intriguing. The complex characters filled their roles perfectly with their facades, flaws, and secrets. I gravitated more towards the young protagonists. Mack, Lillian, and Vanessa-including the dead Elizabeth-have more maturity that they don't show to other people. At the same time, they are still unsure about themselves, about life, and struggle with their own personal and family issues. Investigating Elizabeth's death almost wrecks them but shapes them as individuals as well. Erickson's writing style has a subtle mythical flair that makes the narrative extremely engaging. Fast-paced and deftly written, The Brambles is a riveting read.