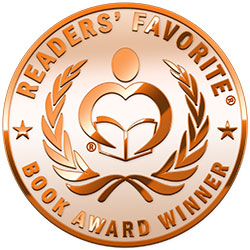 Reviewed by Asher Syed for Readers' Favorite
The Broadcast by Liam Fialkov is a suspenseful mystery that follows multiple points of view of characters as they witness a newly televised broadcast that is as confounding as it is captivating. Somehow, a network is able to obtain footage of past events that, until the time of broadcast, had been unsolved crimes. The timelines vary, as does the content, but what appears to be satellite feed—despite much of the footage being from a time when no such thing could have possibly existed—has a mixed effect on the general population, both good and bad as crimes are unquestionably solved...but at what cost? Meanwhile, a middle-aged couple with their own tragic pasts finds themselves affected by the broadcast in ways nobody could have predicted or ever imagined.

Liam Fialkov has developed a really unique and tantalizing narrative with The Broadcast. This is an exceptional piece of fiction. I found the premise to be wholly original, which is like a breath of fresh air at a time when many new releases come from the same stagnant plotlines. The story, at least initially, dances between past and present as Fialkov weaves together a backstory. It then plows forward at full speed, unrelenting as new broadcasts are released and the mystery begins to entwine the characters and the reader. It's uncommon for me to read a book and not have any inkling where the next page might take me, but The Broadcast was able to thread the suspense until the very end. I loved this book and would recommend it to all who enjoy excellent speculative, transcendental fiction in the same spirit as Philip K. Dick and Ray Bradbury.