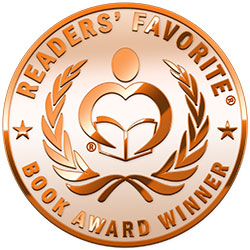 Reviewed by Robert Rose for Readers' Favorite
The title, The Bubble Boys: How Mistaken Educational Ideals and Practices Are Causing A Warped Social Fabric, gives the impression that this will be another book about what we're doing wrong in education and why and how to fix it. Jason Goetz, who admits being a voracious reader, will impress anyone with his intelligence and ability to give us a historical and world view on what has been considered the roles of education.

Unfortunately, the people who need to read his analysis are not readers. They are so busy filling out papers and defending themselves and their beliefs and actions that they are emotionally exhausted. They do not want to see or admit that what they believe and are doing is more harmful than helpful. Ditto to politicians, government workers, and private individuals whose "Me first, me only" attitude and behavior Jason sees as a main cause of the present moral decline. The result is our political, ecological, and financial crises.

Enlightening are his personal experiences from elementary through graduate school. He gives very specific instances of the self-protective stance many educators and professors take regarding their beliefs and what they are willing to do those who challenge their authority. His examples of teachers and professors who were too insecure and dishonest to admit that a student could possibly know more about their area of expertise, so punished him by giving him a much lower grade than the one their own records showed he had earned. When his appeal to the professor was rejected he went to the department chair and then to the next higher level. Protection of self and school meant no justice. No surprise that injustice results when the insecure are challenged. His explanations of morality and virtues are excellent.