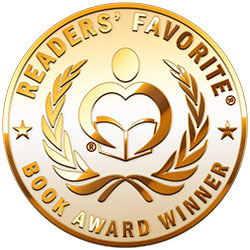 Reviewed by Emily-Jane Hills Orford for Readers' Favorite
"Is time an illusion?" If so, can you slow it down? No, you can't slow down an illusion. So, how does that define life itself, since life is woven within the fabric of time? Complex questions – but life is like that and we never really do get all the answers. We can philosophize and look at times in our past, our present, and wonder about the future. We can explain our lives in the power of language: metaphors and similes. It might make sense then. But, what doesn't make sense is what we've done to our planet: "If the ocean could speak,/ …The pain of the water wailing/ would awaken every creature throughout the seven seas." Words spoke with true clarity as the poet goes on to list the evil it must endure, suggesting that we humans should dive into its "insides/ and sift/ the plastic out." It's like "a clogged artery" and it "won't heal." How do we right the wrongs of centuries of careless humanity?

Palmer Smith's book, The Butterfly Bruises, is a collection of poetry and stories that discuss and unravel some of the mysteries of life: humanity, childhood, miscommunication, love and abuse, imagination, the power of the oceans and the overwhelming addiction of culture, family, and technology. The author/poet explores the incongruous dilemma of where humanity fits into this complex equation. With vivid imagery and powerful metaphors, the author/poet demonstrates a strong command of the language and a succinct ability to share the message. There are stories and poems of deep thought, as well as others full of magic, fantasy, mystery, and the paranormal. This book will need several reads to contemplate its full intensity.