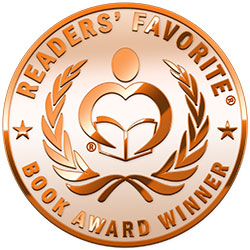 Reviewed by Deborah Stone for Readers' Favorite
The Butterfly Recluse by Therese Heckenkamp is a touching story that starts out slow and serene but takes us step by step on Lila's journey of discovery. Lila lives in a world of her own since losing her entire family in a car accident. She has retreated to a safe place where she thinks she can control what happens. Lila cares for and photographs butterflies, provides a safe haven for Monarchs, and keeps to herself. She potters in her garden, looking after her butterfly habitat, and sees nobody. She shops online, has groceries delivered and her only friend now is Jess, an online-only friend with no other contact. Harvey Sanford invades her world on a noisy motorcycle. Aside from disturbing her peace and quiet, he has disturbed her butterflies. He wants to buy some butterflies, but they're not for sale. Persistent and insistent, Harvey keeps coming back. After accidentally breaking Lila's camera, Harvey convinces her to leave her sanctuary long enough to buy her a new camera. Friendship and trust slowly develop and she agrees to attend his sister's wedding with him. At the reception, she feels betrayed by Harvey and she meets Jay. Everything Lila has trusted and held dear is suddenly being ripped away. Her quiet and peaceful existence has been twisted into a nightmare. She needs saving, but who can she trust. As she cries out to God, her prayers are heard.

Therese Heckenkamp takes us on an extraordinary journey in The Butterfly Recluse. What seemed like a slow start was actually the first step in the buildup to exciting events further down the road. As Therese Heckenkamp lays the groundwork for this fascinating story, we learn about a lonely young woman who has carved out a quiet and secluded life for herself until Harvey bursts into it in full force and keeps coming back. Therese demonstrates how tragedy can alter our lives and how we sometimes need help redefining who we are. Each character is well defined, realistic, and at times frightening. This story takes us into Lila's world and shows us how she struggles to reluctantly step back into the world around her. We also experience the consequences of the betrayal and lies that threaten to destroy her. Faith, second chances, trust, and forgiveness are key components of Therese Heckenkamp's love story that will tug at your heartstrings, thrill you, and scare you all at the same time. The second half of the book caught me totally by surprise, but no spoilers here.