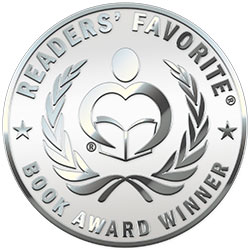 Reviewed by Jack Magnus for Readers' Favorite
The Civilian is an adventure story written by Michael Bickel. Robert Caron is only 32 years old, and he's just received a death sentence. The cancer that killed his father and uncle is now killing him. Robert is in a daze as he goes through his ordinary motions. He goes back to his job in a call center and continues hawking magazine subscriptions until a perceptive and kind older woman's words cause him to stop and realize what was actually happening. He walks off the job and goes to a funeral home to arrange his burial. The next day, government agents come to his apartment with a request for him. They want him to assassinate a South American drug lord. Caron, it seems, is related to the drug lord's beloved wife, and he's their best chance at getting close enough to make the killing.

Michael Bickel's psychological thriller, The Civilian, is taut and suspenseful. Caron, a hypochondriac and germophobe, was barely alive until his death was staring him in the face. It seems to free him to become the action and adventure hero that he never dreamed of becoming; a man who acts decisively and forcefully. I was quickly wrapped up in Caron's dilemma and resulting transformation. Bickel's characters are sharply defined and striking, especially Agent Young, the sociopathic government assassin who takes Robert under his wing. This fast-paced and exciting thriller is filled with intense images of the drug lord's compound and the underworld Caron infiltrates armed with nothing more than a poison pill and the prescription medication that's keeping him alive. This tightly scripted and elegant tale resonates long after the last paragraph is read. The Civilian is most highly recommended.