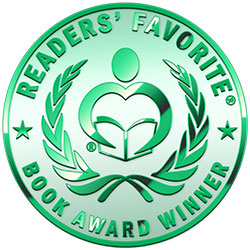 Reviewed by Astrid Iustulin for Readers' Favorite
If you have any doubts about your next trip's location, you will opt for Florida as soon as you start reading Kvaala's The Couple's Adventure: 85 Ideas to See, Hear, Taste, and Try in Florida. This delightful travel guide helps you define your trip effortlessly so that you will enjoy a beautiful holiday with your significant other. In The Couple's Adventure, you will find everything you need about attractions, food, music, and a variety of ideas to make your trip to Florida the best holiday ever. The information on each place is just one page long but gives you an accurate description, links to websites and Facebook pages, and addresses - in short, all you need to start planning immediately!

Whether you decide to leave for Florida tomorrow or a year from now, or you are reading The Couple's Adventure just for inspiration, you will have a good time. Kvaala's travel guide provides you with tons of information, sparing you the stress of planning your holiday all by yourself. Moreover, it is so well written that you would read it just for the pleasure of discovery. I did not imagine Florida could be such an exciting place. Now, I cannot wait to book my trip and explore the culinary, musical, and artistic destinations that The Couple's Adventure suggests I try. Kvaala's descriptions are short but effective and give you a taste of the places you will visit. I did not expect a travel guide could be so much fun. I advise you to get your copy - see you in Florida!