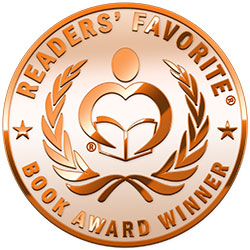 Reviewed by Pikasho Deka for Readers' Favorite
Family get-togethers are always a lot of fun, especially when you're a kid, as you meet and play with kids your age when your cousins join in on the fun. The Cousins Are Coming is one such adventure story of a family get-together. Written by Kay Jones, MA, in catchy rhyming verses, with some lively illustrations by Peter Trimarco, the story follows a group of siblings awaiting the arrival of their cousins. Excited and brimming with energy, the kids greet their cousins enthusiastically. But now it's time to cosplay, using rock-paper-scissors to decide who will play which role. Soon, the kids will spy on their parents, play hide-and-seek, look at old family pictures, race across the house, eat ice cream, play board games, and at the end of an exhausting day, argue over who will sleep where.

I still remember the days I waited patiently for family get-togethers when my cousins would come, and we would get into tons of mischief and create an uproar all over the house, much to the chagrin of our parents. This is precisely the energy and vibe I got while reading The Cousins Are Coming. Kay Jones has created a short, sweet story of rhymes for kids to enjoy. The combination of quirky characters and hilariously funny dialogue and rhymes are bound to entertain children of all ages. Peter Trimarco's illustrations are the icing on the cake, making it even more enjoyable. I can't recommend this one enough.